Prompt: What is your earliest memory?
Hmm… Most of my early memories are prompted from old photos and stories I recall my parents telling.  Like the time that I fell over on the sidewalk at two-years-old and my parents weren't paying attention to me  because my little sister was a baby and she had all of their attention.  There is a photo of this.  Somewhere.  Me face down in the snow.
I remember being on my hands and knees with my little sister, reaching for a kitten in the bushes near our house in Bellville.  I remember walking those same streets with my little sister, her getting scratched on the face by a schnauzer, and then us running all the way home.  I remember playing in the streets with the kids who lived in the apartments across the street.  We lived there between '76 and '79.  It was a different time.  A small town.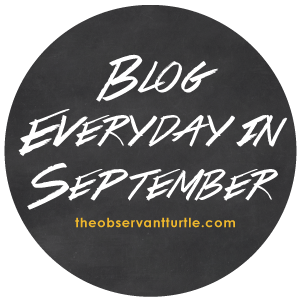 40-something mama, wife, blogger – who shares her crafty and ordinary life with her family, their three tiny dogs, a fat tortoiseshell cat, – and sewing room that is in a perennial work in progress.
A native Texan, who spent one year in Georgia and over a decade as a single mom, is now happily married and sharing her opinions on products and life in photos and words strung together.